Exhibits: Museum of Wisconsin Art at Saint John's On The Lake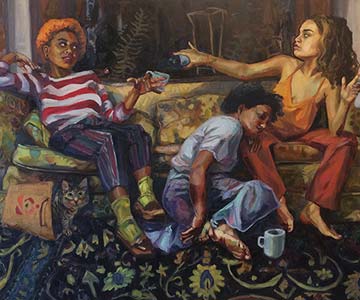 Ordinary Moments: Ariana Vaeth and Caitlyn Doran
November 2, 2017 – February 7, 2018
Recent Milwaukee Institute of Art and Design (MIAD) alumnae Ariana Vaeth and Caitlyn Doran are two up-and-coming painters to watch. Vaeth explores the melodrama of everyday life with paintings that are an autobiographical look at her own transition into adulthood.
Recent Exhibits
MOWA at Saint John's On The Lake
Stay connected. Sign up for our museum newsletters.