Museum of Wisconsin Art at Saint John's On The Lake
Since 1961, the Museum of Wisconsin Art in West Bend has established itself as the state's preeminent institution for collecting, documenting, and exhibiting the visual art of Wisconsin. Through a ground-breaking collaboration with Saint John's On The Lake in 2011, and drawing from the MWA's outstanding permanent collection, as well as directly from artists, the MWA offers historic and contemporary art exhibitions that not only stand on their own merits, but offer a tantalizing glimpse into the larger holdings and offerings in West Bend.
Museum Public Hours
Monday-Sunday, 10:00 a.m.-5:00 p.m.
Admission Prices
Admission and parking is free.
Membership
---
Saint John's On The Lake is a gallery in partnership with the Museum of Wisconsin Art (MOWA). For an annual membership fee, you can visit MOWA as much as you want. MOWA is a place that you will want to visit often, with changing exhibitions, artist talks and tours, and a variety of free programs for all ages.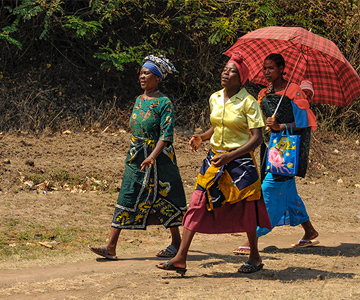 Coalition of Photographic Arts: In a Fashion
August 24 – October 26, 2017
Fashion can knit groups together within a shared identity, and at the same time, can also express individuality. It's not only the final product of clothing seen on a runway. It's the outcome of a process that begins with an idea that evolves through textiles, design, technique, and application.
Stay connected. Sign up for our museum newsletters.