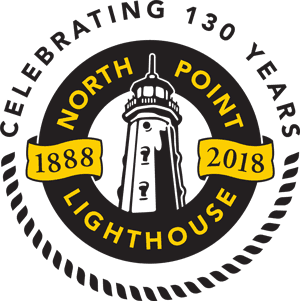 North Point Lighthouse is a beautifully restored 1888 landmark museum and event destination that Frederick Law Olmsted used as the crown jewel when he designed Lake Park in 1893. Climb the 74-ft tower for spectacular views of our lake front and downtown Milwaukee. The Queen Anne Keeper's Quarters offers insights into Wisconsin's maritime history through nautical artifacts and keepers' stories, particularly a woman who saved lives while keeping this light for 30 years.
Museum Extended Summer Hours
Thursday: 10:00 a.m.–2:00 p.m.
Saturday-Sunday: 1:00 p.m.-4:00 p.m.
Open throughout the year
Admission Prices
$8 for Adults
$5 for adults age 65+ with ID
$5 for children age 5-11
No charge for children age 4 and under
Private Tours on a Weekday
Private and education tours by appointment.
$10/person, but a minimum of 10 people or $100 minimum per group, whichever is greater.
Climbing the Tower
Must be at least 5 years old and at least 38 inches tall to climb the tower
Membership
---
Become a member of North Point Lighthouse and experience the journey that connects you to this iconic historic landmark. North Point Lighthouse membership provides you with exclusive member-only benefits, while also offering you the opportunity to financially support one of Milwaukee's antique treasures. North Point Lighthouse members are not just donors, but champion supporters of our community.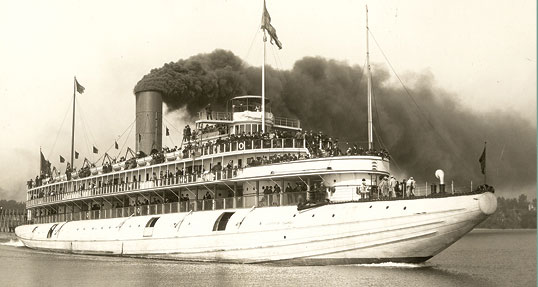 S.S. Christopher Columbus: A Whale of a Ship
August 30, 2018 – February 24, 2019
Introducing a new exhibit at the North Point Lighthouse and Museum. The S.S. Christopher Columbus, the only whaleback ship ever built for passenger service, was constructed in Superior, Wisconsin and in service between 1893-1933.
Stay connected. Sign up for our museum newsletters.