North Point Lighthouse is a beautifully restored 1888 landmark museum and event destination that Frederick Law Olmsted used as the crown jewel when he designed Lake Park in 1893. Climb the 74-ft tower for spectacular views of our lake front and downtown Milwaukee. The Queen Anne Keeper's Quarters offers insights into Wisconsin's maritime history through nautical artifacts and keepers' stories, particularly a woman who saved lives while keeping this light for 30 years.
Museum Hours:
September 19 and 26
October 3 and 10
Saturday–Sunday: 1:00 p.m.-4:00 p.m.
Masks are required.
Admission Prices
$8 for Adults
$5 for adults age 65+ and students with ID
$5 for children age 5-11
No charge for children age 4 and under
Private Tours on a Weekday
Private and education tours by appointment.
$10/person, but a minimum of 10 people or $100 minimum per group, whichever is greater.
Climbing the Tower
Must be at least 5 years old and at least 38 inches tall to climb the tower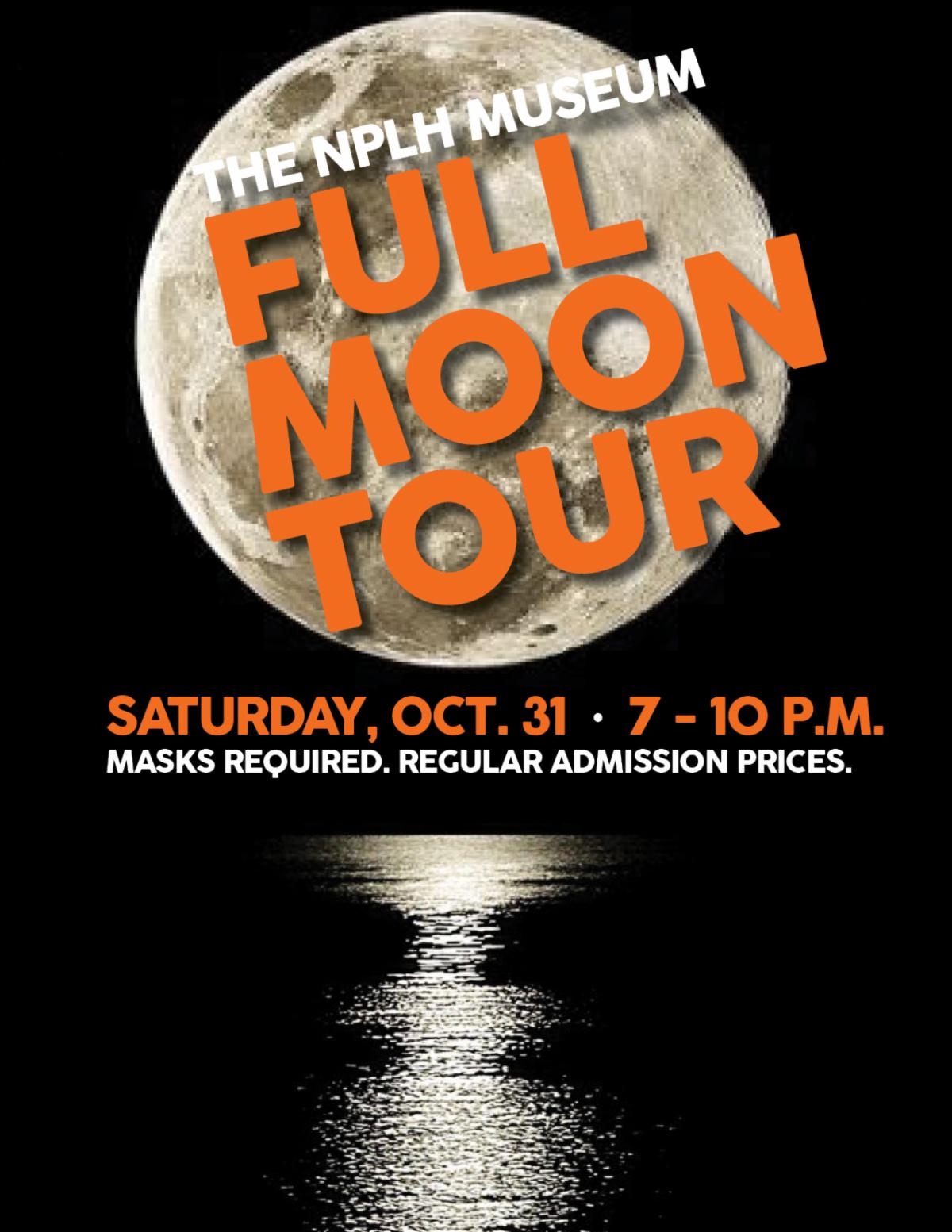 Visit us on Halloween Night during a full moon!
North Point Lighthouse Museum will be open on Saturday, October 31, 2020 from 7:00 to 10:00 p.m.
Group Tours will not be offered, but a self-guided tour sheet will be available.
Our gift shop will be open.
Visitors and Staff will be asked to follow some simple guidelines, including temperature checks, mandatory face masks, social distancing and required waiver signature.
You can climb the tower (to get a great view of that full moon). The event price is the same as our Museum admission prices.
Thank you to our volunteers for helping us make this possible!
MMM News Updates
Charles Allis and Villa Terrace Art Museums Announce Reopening on March 31, 2021 – Visitors will have the opportunity to explore the beautiful indoor collections and outdoor gardens. The museums continue to follow state and local health and safety measures to mitigate the spread of Covid-19. These include, masks, social distancing and capacity limits. – LEARN MORE
Due to the pandemic, the MMM partners have suspended MMM Day. We have greeted thousands of visitors to the museums over the last nine years celebrating mothers and families on Mother's Day. We hope to reschedule in the fall, public health permitting. Please check back with us and thank you for your support!
Become a member of North Point Lighthouse and experience the journey that connects you to this iconic historic landmark. North Point Lighthouse membership provides you with exclusive member-only benefits, while also offering you the opportunity to financially support one of Milwaukee's antique treasures. North Point Lighthouse members are not just donors, but champion supporters of our community.